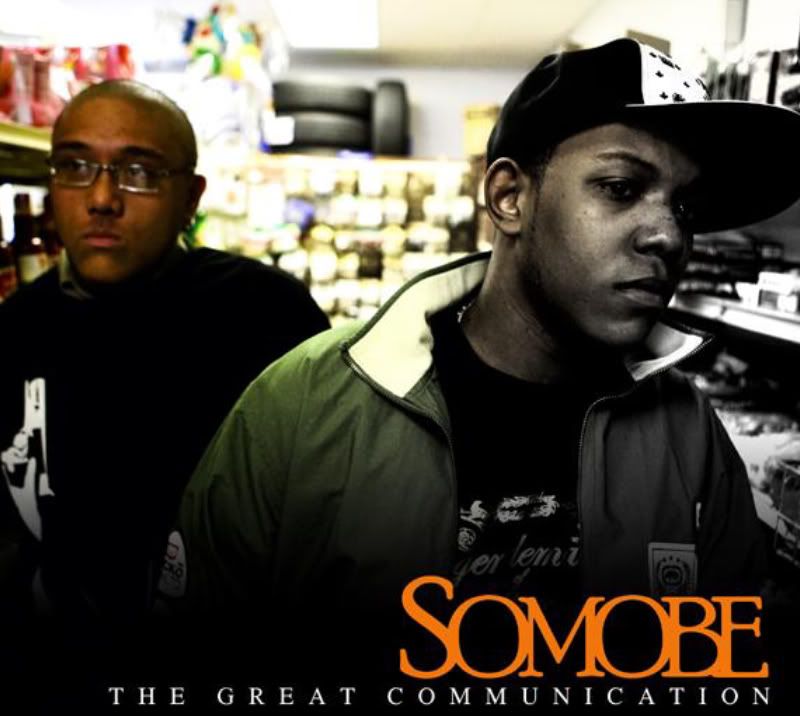 1. - Building
2. - Clap On
3. - Where I'm Supposed to Be
4. - Long Days (feat. Shadow Pilot)
5. - Come Back Mami
6. - Side of the Road
7. - Something's Gonna Happen
8. - We Need a Love Song
9. - Stateline
10. - If I Can't
11. - This is Blitzkrieg
12. - You Can't Risk that


Admittedly i can't write for shit, so here is somebody else's review.

JIVE Magazine Rating: 5 out of 5 --JIVE Magazine
It would be an over simplification to say Somobe is next to carry the title of great Producer/MC tandem. Refusing to use samples, Roland Llapitan loops are as smooth as they are original. Setting the mood for reflection, Jonathan Owens lyrics are haunting and real. Sometimes packing the swagger of Jay-Z or the verbal manipulation of Kweli, Owens flow is pure gold. Try to think of a time when an MC spoke about the challenges of growing up in a house falling apart without playing the role of vengeful martyr or the consequences of drinking too much that don t end up in sleeping with someone that you regret. If we consider truly great communication to be that which doesn t obstruct reality, Somobe s debut isn t just a success; it is an instant classic. Not forcing positive vibes but providing honest and real observations that include suggestions for change. Long Days and We Need a Love Song show just how comprehensive, daring, and focused this impressive tandem is.
My album highlights "Clap On" "Stateline" & "If I Can't"